Dr. Melissa McKinney
Assistant Professor
I am interested in how anthropogenic stressors, particularly bioaccumulative contaminants and climate change, act and interact to affect the health of aquatic species and ecosystems. My research program has used field- and lab-based approaches to successfully identify climate-linked ecological changes, and their ecotoxicological consequences with respect to chemical contaminant (e.g., persistent organic pollutants, mercury) exposures in wildlife and their food webs.
I am currently an assistant professor at McGill University in Department of Natural Resource Sciences
. I was previously an assistant professor at the University of Connecticut, before that a Banting postdoctoral fellow at the University of Windsor and, earlier, a Natural Sciences and Engineering Research Council of Canada postdoctoral fellow at Dalhousie University. I received my PhD from Carleton University at the National Wildlife Research Center, my MSc from the University of Windsor at the Great Lakes Institute for Environmental Research, and my
BSc from the University of British Columbia. I collaborate with researchers from Denmark, Greenland, Canada, Norway, and the US mainly on Arctic research projects, which have received funds from, e.g., the US Geological Survey's "Changing Arctic Ecosystems" initiative, the Department of Aboriginal Affairs and Northern Development Canada's "
Northern Contaminants Program", the SeaWorld and Busch Gardens Conservation Fund, CT Department of Energy and Environmental Protection, and the Institute for Biological Risk, among others.
---
CURRENT LAB MEMBERS
Sara Pedro

PhD student

I am interested in studying how human activities impact the environment and the ecological relationships on it, mainly on Polar Regions. My PhD research will focus on how climate change affects contaminant pathways into the Arctic region through ecological changes.

I earned my BS in Biology from the University of Aveiro, Portugal with an internship in human impact on Guiana dolphins' behavior in Brazil. My MS research was conducted in the University of Coimbra, Portugal, with focus on mercury contamination in Gentoo penguins from the Antarctic region.
Jenny Stern

Visiting MS student: University of Washington

​

I am interested in food web dynamics in Arctic ecosystems. My Master's research will focus on polar bear diet, using fat and hair samples from populations in Northwest Greenland. I am a first-year Master's student at the University of Washington, advised by Dr. Kristin Laidre.

I attended the University of Kansas and received my BS in Ecology & Evolutionary Biology. My undergraduate research projects focused on the effects of climate change on tree phenology, changing honeybee population dynamics, and the evolution of venomous dorsal spines in sharks and cartilaginous fishes.
Sophie Watson
Visiting PhD student: Cardiff University, UK
​
After graduating with a BSc Hons in Zoology from Cardiff University, I spent three years working on black bear and brown bear research projects in America and Canada, including the 'USGS Northern Continental Divide Grizzly Bear Research Project' in Montana and various projects throughout Alaska. During my time on these projects, I became interested in the parasite community of bear populations. This interest led to a Masters of Research (MRes) project producing a host-parasite sharing network for the Arctic, quantifying parasite spillover to polar bears, which I carried out at Cardiff University and the Fondazione Edmund Mach, Italy.

Working in collaboration with University of Connecticut and the USGS, my PhD research focuses on the three-way interaction between the composition and diversity of the gut microbiota, parasite diversity and load, and contaminant accumulation in polar bears. My research is funded by the Natural Environment Research Council (NERC), and is supervised by Dr. Sarah Perkins and Dr. Frank Hailer at Cardiff University.

Contact: watsons2@cardiff.ac.uk
---
Jennifer Bourque
MS student
I am interested in how
ecosystems interact and are impacted by climate change, development, and other anthropogenic forces. My MS research focuses on habitat and feeding habit changes in southern Beaufort Sea polar bears, as well as characterizing their exposures to polycyclic aromatic hydrocarbons.
​
I received my BS in Environmental Science from the University of Connecticut with minors in Wildlife Conservation & Ecology and Evolutionary Biology. My undergraduate research was also completed with Dr. Melissa McKinney focusing on sub-Arctic invading killer whale fatty acid profiles to assess diet.
---
Kaliana Tom
BS student

​I am an Animal Science major with a focus on pre-veterinary medicine minoring in Wildlife Conservation. My interests involve the affects of climate change on the marine ecosystem and food web. I am researching the fatty acid profiles in Greenland killer whale blubber and their fish prey species.

Jaimie Simmons
BS student

​I am a Natural Resources major concentrating in Wildlife Conservation. I am interested in the dynamic relationships between industrialization and ecosystem health. I am researching the distribution and levels of ecotoxicants in common snapping turtles in the watersheds of Connecticut as well as bobcat occupancy and diet composition in respect to urbanization throughout Connecticut.
FORMER LAB MEMBERS
Conor Boba
BS student
I am a fourth-year Chemistry major at UConn. My interests include the anthropogenic impact on climate and ecosystems. I will be researching the chemical make-up of arctic killer whale blubber using gel permeation chromatography and other techniques.
​
---
Jessica August
BS student
I am a fourth year Natural Resources undergraduate student with a focus on Climate and Water Resources. I am interested in learning how climate change affects the Arctic. I will be researching diets of arctic-invading killer whales using fatty acids analysis.
---
If you are interested in opportunities in this lab, please
click here
for more details.
Last updated: September 2018
All content
©
M. McKinney unless otherwise indicated
Powered by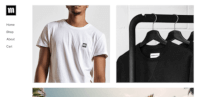 Create your own unique website with customizable templates.